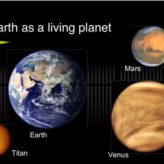 My own environmental awareness crystallized in the late eighties, early nineties with James Lovelock's book, The Ages of Gaia (Oxford Univ. Press, 1988), a biography of the earth as a living, self-regulating organism, a product of its own history. The theory was radical and largely dismissed by the establishment science community who understood man as an object somehow independent of...
Read More...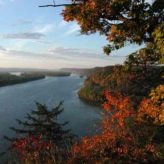 Recondita Dissipatio I got into the car. Any moving car. If the owner turned left out of the parking lot I would introduce myself and ask to be dropped at the community center down the road. She did, turn left that is, and so I introduced myself. She had sight problems, which I quickly understood when we found ourselves on the outside of a right-hand curve, veering onto a median ground. We felt...
Read More...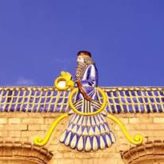 In 2012 a group I host organized organized a March luncheon with Iranian friends on a theme of the Iranian New Year, Nowruz. The Iranian New Year is celebrated at Spring equinox, that moment in the year when the sun crosses the equator in its journey to its northern zenith, formally launching Spring and renewal in the northern hemisphere. The following short article from the BBC Cultural Service...
Read More...