Our Team
As translators, we pride ourselves in producing quality content.
We propose a team approach to written and oral communications. We are native English, French and Brazilian Portuguese speakers with agency and client-side experience. As copywriters and translators we work in tandem to produce lively and engaging content that honestly renders the author's style and tone.
Meet Françoise Gillespie, Master Wordsmith, French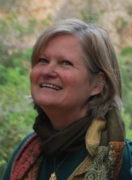 Born in Oran, Algeria, Françoise brings classical rigour and Mediterranean sensibility to her work as a translator and corrector of academic texts (sociology and law), contracts and legal briefs.
Mother of four, twenty-five year resident of New Orleans and tour organizer specializing in French travel to the United States, Françoise bases her work on professionalism and personal integrity.
Meet Peter Gillespie, Master Wordsmith, English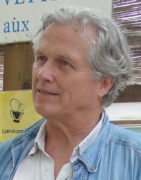 Poet, essayist and copywriter, Peter brings a literary approach to the Wordcraft portfolio. He started life in the world's 7th largest city, São Paulo, Brazil, and moved to the United States at the age of 17 to pursue his studies in literature and international relations.
Peter's eye for design and talent for words led him to advertising and public relations. After managing major media campaigns for the McIlhenny Company's Tabasco Brands and for the 1984 Louisiana World's Fair, Peter went client-side to build a travel business focused on providing destination services to an exclusively French and francophone clientele.
Sheila Spencer
– British national, perfectly bilingual English and French
– Court-certified translator and interpreter recognized before the bar at the Aix en Provence Court of Appeals.
– 20 years' experience as a teacher of English at Aix-Marseille University
– Managing Director, Les Arnauds Training Centre, Aix en Provence
Laura Jullien
– Bilingual, Franco-American communications consultant for Multicultural communications
– Co-founder of the Anglo-American consulting network, English On Demand
– Travel and event planner for Unique Provence
Jennifer Gillespie
– Bilingual Franco-American
– English teacher in Ho Chi Minh City, Vietnam
– 10 years as a ESL English teacher